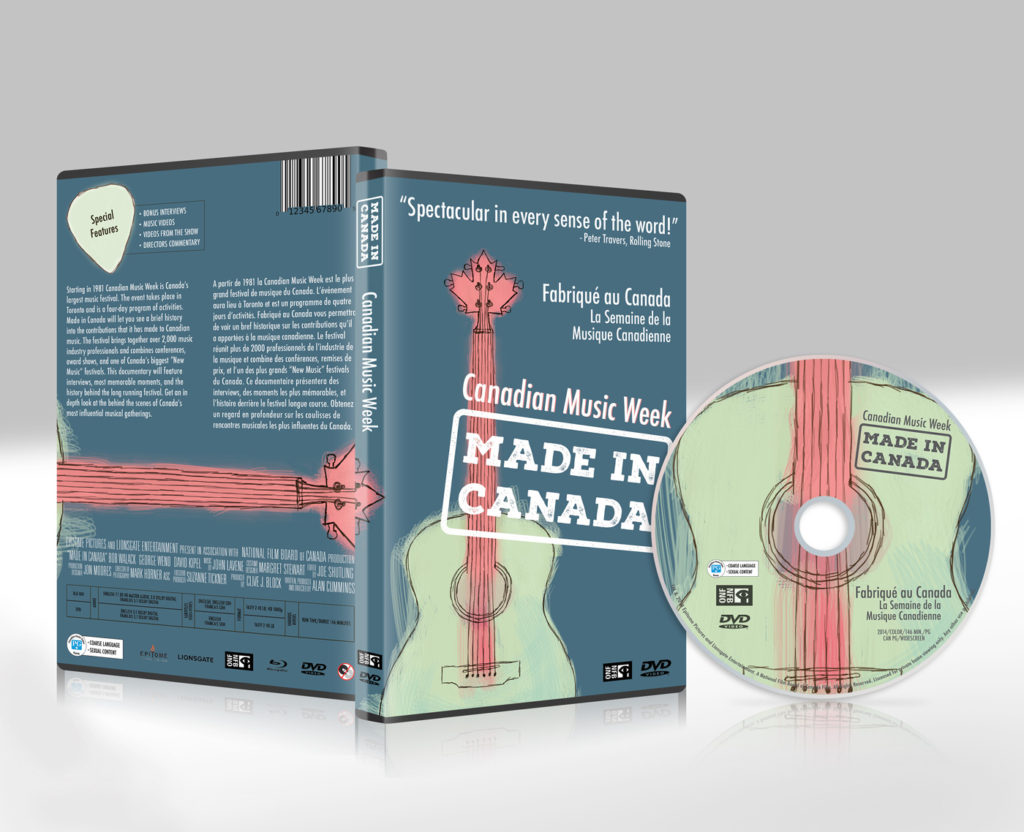 Canadian Music Week DVD
Canadian Music Week is Canada's largest music festival. Taking place in Toronto as a four-day program each year. Bringing together over 2,000 music industry professionals, and music enthusiasts it creates a very broad audience.
Being such an important event they needed a bold design that spoke to Canadian music, instead of tying itself to a particular genre. Branding the DVD as 'Made in Canada' reinstates that it speaks to all sides of the vast music population in Canada.
The desaturated red will hint at the values, but doesn't become the typical red. This creates something unique, and sets itself apart from the rest.
The design policy is followed through all aspects of the design process, which includes; the DVD sleeve, DVD disc, and two of the on TV screens for the movie.
Client
Canadian Music Week